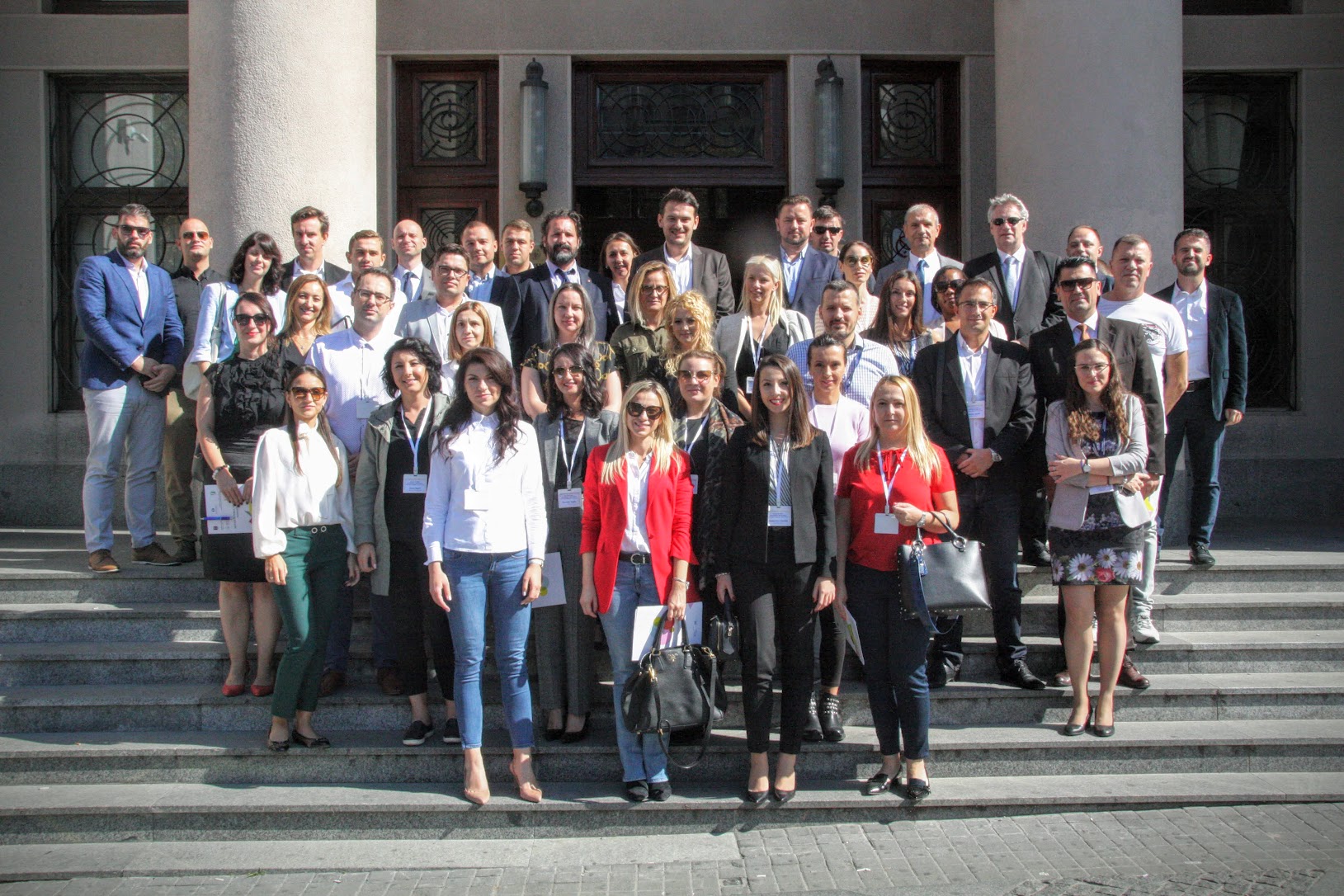 Opening ceremony of the 3rd edition of Master in Public Procurement Management was held on October 2, 2019 at the University of Belgrade Faculty of Law. Students were addressed by Dean of the Faculty of Law Prof. Dr. Zoran Mirković, Rector of the University of Belgrade Prof. Dr. Ivanka Popović, Regional Director of the EBRD for Western Balkans Ms. Zsuzsanna Hargitai, First Secretary, Head of Economic, Trade and Scientific Cooperation Unit in Embassy of Italy in Belgrade Mr. Matthias Claivaz, EBRD Director of Procurement Mr. Jan Jackholt. Mr. Veljko Sikirica delivered a speech on behalf of the University of Rome "Tor Vergata", while Mr. Branimir Blagojević, as its president, presented activities of the IMPPM/MPPM Alumni Association.
EBRD representatives expressed their satisfaction with results that two previous MPPM generations achieved as well as with the manner that University of Belgrade Faculty of Law and University of Rome "Tor Vergata", Department for Economics and Finance have been realizing this study program.
Honorary lecture was delivered by Ms. Kori Udovički, President of the Governing Board and Chief Economist of the Center for Advanced Economic Studies. Moderator of this event was Prof. Dr. Dobrosav Milovanović, Director of MPPM.
The 3rd Belgrade MPPM edition consists of 34 students: 16 from Serbia, 8 from Bosnia and Herzegovina, 3 from North Macedonia, 3 from Montenegro, 3 from Croatia, while one student is from Germany. 30 students who fulfilled conditions received scholarship from the EBRD.
In the following eight months students will attend lectures within 12 modules and continue with their internship period and preparation of the final Master Thesis.